What is proposed?
As we set out during our phase 1 online consultation in May 2023, Bloor Homes and St Philips are preparing proposals for a new neighbourhood on land north of Penkridge. The emerging plans include:
Up to 1,100 family and affordable homes
Later living accommodation for older people
A community hub including school, local convenience retail, and other facilities
Extensive areas of green public open space including allotments and a riverside community park
Sports pitches and play areas
A network of public walks and active travel routes both within the new neighbourhood and linking with the wider village.
Thank you to everyone who took part in our phase 1 consultation in May 2023. This has provided us with useful feedback on the essential community services, housing mix and infrastructure priorities of the community, which have helped shape the emerging masterplan as we prepare to submit planning applications for Penkridge North.
Planning policy context – why development is proposed at Penkridge North
Following a consultative process starting in 2018, South Staffordshire District Council published the pre-submission version of its new Local Plan review in November 2022. The Local Plan review sets out the locations where new homes and facilities will be built in the District in the period to 2039.
Draft Policy SA4 of the new Local Plan identifies the land north of Penkridge as a strategic development location, setting out requirements for development. The plans for Penkridge North being brought forward by Bloor Homes and St Phillips share the Council's aspiration for the creation of a beautiful and vibrant new neighbourhood for Penkridge and are informed by the requirements set out by the Council. Whilst it is important that our proposals are in accordance with the vision established by the Council, we have also fed back to the Council on some of the priorities raised by the community during our phase 1 consultation, and later in this presentation we set out how we have responded to community feedback as the plans move forward.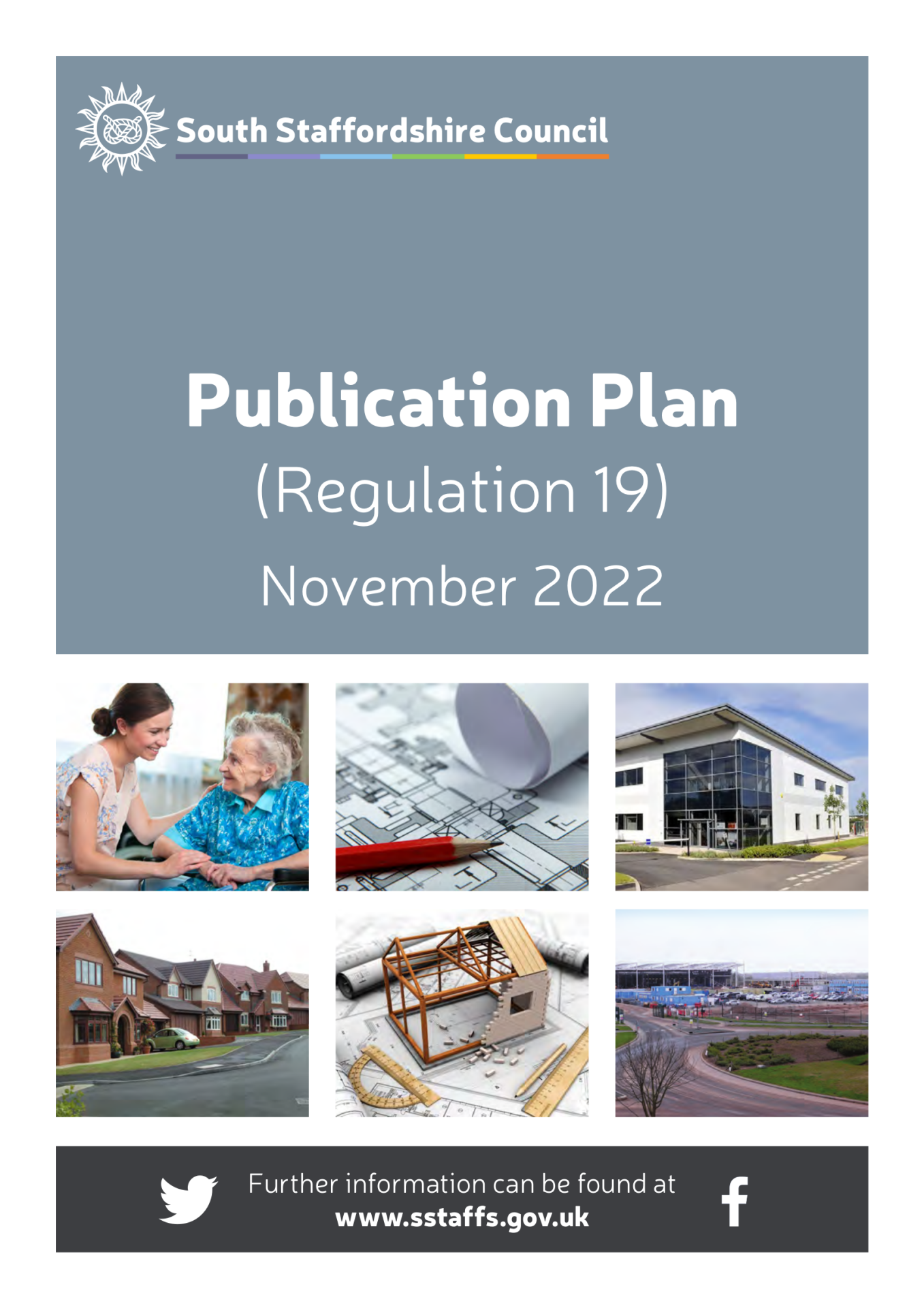 Draft South Staffordshire District Council Local Plan, which allocates the site for development - Click image to enlarge
Site constraints
The site is located outside the Green Belt and has few technical constraints to development. For this reason it was deemed an appropriate and sustainable location for future residential development in the emerging Local Plan. Detailed environmental and technical studies undertaken through the Local Plan process have provided a robust understanding of the site and informed our proposals through an iterative design and assessment process.
For example, while the majority of the site is located outside of any flood zones, there is a flood zone at the eastern boundary of the site associated with the River Penk. This was also raised by a number of respondents during our phase 1 consultation. We would reassure the community that the flood zone is significantly lower than the remainder of the site and there will be no development in this area. We are proposing to create a publicly accessible riverside community park in the area to maximise its potential.
There is an experienced technical team working on behalf of Bloor Homes and St Philips, who are continuing to review key environmental and technical issues to ensure that the emerging plans are informed by these considerations.